Article
25.01.2016
Succession: biding one's time is not an option
Anticipating what is to come and planning accordingly is a must if you are to manage the succession effectively.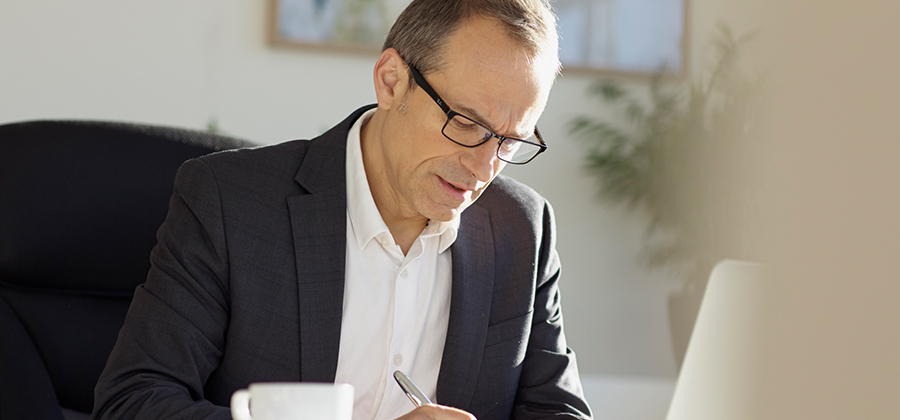 The transfer of a business, both during one's lifetime and on one's death, invariably comes under family property law. After all, it involves knowledge of the law of succession (who gets what?), marriage assets (who owns what?) and gift and inheritance tax (how much will it cost?). Managing and preparing this material takes time. Time that not every businessman seems to set aside.
"Over the next few years around 200,000 family entrepreneurs of the baby boom generation will be retiring," says Boudewijn Verhelst, Estate Planner Wealth Management at BNP Paribas Fortis. "But what should happen to their businesses? Many family entrepreneurs have not given it careful thought yet. Waiting for the death - swift or otherwise - of the entrepreneur himself, his partner, business partner or associate is not a good attitude to take. It is absolutely essential that you anticipate matters, to ensure a smooth transfer. The days of, let's say, phantom shares – a way of exploiting a grey area in tax legislation – representing a marketable planning technique are definitely behind us."
Inheritance incentives?
So, exit the bearer share. Fortunately, the law has provided an alternative safety net for the successor(s) of any family entrepreneur that dies suddenly. After all, 70% of all Belgian companies have family links, and a lot of pressure has been put on the government to safeguard their continuity. Boudewijn Verhelst:
"The inheritance of a family business enjoys tax incentives in the three Regions. In Wallonia, this can be done at 0%, in Brussels at 3%. Flanders operates two rates: 3% on inheritance in the direct line and between spouses or cohabiting partners, and 7% for anyone else. Which specific incentive applies obviously depends on the Region in which the deceased business owner was last domiciled for tax purposes. If he or she lived in more than one Region in the five years before he died, then the inheritance tax return must be filed in the Region where he was based the longest, during that period."
Succession: no more than a safety net
The tax incentives for inheriting a family business are obviously much more favourable than normal inheritance tax, which, depending on the Region, may rise to 27% or 30% in the direct line and between spouses and cohabiting partners.
"But it is still a succession scenario," warns Boudewijn Verhelst. "The planning is completely focused on the indeterminate moment at which the entrepreneur literally and figuratively faces his day of reckoning. If he has already chosen a successor, then the other children will still want their share of the pie. Moreover, there is also his spouse, who holds the right of usufruct. You get a complex tangle that causes a lot of family tension and hampers effective management of the business. So, posthumously, the entrepreneur saddles his successor - who may have been running the day-to-day management smoothly for years - with a life-sized problem."
Added to that, the terms of the incentives in the various Regions, which are not always obvious, require meticulous investigation: kinship, continuity of operation, shareholding, wage costs, retention of capital, etc. Boudewijn Verhelst:
"The advantageous succession regime for family businesses is a safety net, no more than that. It is good that the option exists, but hopefully, as an entrepreneur, you will never need it."
Gifting is thinking ahead
For the forward-looking entrepreneur, gifting the family business is something to think about. Alongside his experience, know-how and contacts, he will also transfer the shares to his successor in a timely manner. In the Flemish and Wallonia Regions, this can be done even without hanging a fiscal sword of Damocles over the successor's head.
How? Normally you are not obliged to pay tax on a gift. But then there is a risk that the beneficiary will still be required to pay inheritance tax if you die within three years. You can avoid that by having your gift registered, and paying gift tax on it. For movable property (such as shares), the tax is charged in the three Regions at 3%. But for shares in a family business, Flanders and Wallonia apply a special rate of 0%. Boudewijn Verhelst:
"It is no coincidence that the Flemish government has decided on another strategy. Previously, inheriting a family business in Flanders could be tax free, and a gift could not. Since 1 January 2012, it is precisely the opposite. With this fiscal stimulus, the Flemish government hopes to encourage family entrepreneurs to work towards their succession, to ensure the continuation of their businesses."
Inheritance tax insurance: useful but one-sided
And what about inheritance tax insurance? This is an insurance policy on the head of the entrepreneur, which will cover the inheritance tax due upon his death. Boudewijn Verhelst:
"Insurance policies like these may be a good idea if you do not yet feel the time is right to irrevocably transfer your business to the next generation, but at the same time wish to have cover against the potential burden of inheritance tax.

In practice, that boils down to three scenarios in which you are actually buying time. Either you take out one of these policies and let everything else run its course, purely postponing matters. Or you gift your business to your successor, and use the insurance to cover the inheritance tax if you die within three years. The other alternative is that you use the insurance to cover the inheritance tax burden while you prepare the company to benefit from the tax-efficient regime. Whichever option you choose, this remains a one-sided approach that only covers the financial cost, and also assumes you are going to die."
Article
25.01.2016
Transferring your business requires a broad approach
Taxation and inheritance constitute one aspect of the planning of the transfer of a family business. But the issue requires a much broader approach.
A well-planned transfer starts with a standstill analysis: what does the situation look like at present, and what will happen if an 'atomic bomb' explodes in the form of the entrepreneur's death? Boudewijn Verhelst, Estate Planner Wealth Management at BNP Paribas Fortis:
"If this stress test has a positive outcome and the entrepreneur feels happy with the result, then the analysis is complete. Where the reverse is true, it is only just beginning. Often such a standstill analysis is a great exercise to help the entrepreneur determine his aims. For example, he may wish for the transfer to happen free of charge, in order not to jeopardise the company's chances of survival. Or he may want his successor to be trained within the company so that he can take over the management in full. It may be that he wants the value of the company to stay within the family group. But whatever his goals, the entrepreneur must anticipate the future situation."
Annual standstill analysis: a necessity
Specifically, it is best to conduct a standstill analysis annually, when you will scrutinise the (rapidly changing) legal landscape and your family situation. For that reason, it is not necessary to arrange the finer details of everything. This is about optimising your vision, your business structure and your personal assets to remove the greatest pressure on the day that the transfer becomes a fact. Boudewijn Verhelst:
"Allocate five years to get the business transfer as it should be, and a year to optimise your assets. And take advice, throughout, from people with plenty of experience and empathy. The transfer of your business is far more than following some sort of manual, step by step. You are saying goodbye to your life's work, and in a certain sense, goodbye to your life. This gives you a lot to deal with; things you need to feel good about - legally, financially and psychologically."
Monitoring: internally if possible, externally if needs be
In this future situation, the successor has a crucial role to play. That is why, firstly, you will have to consider the qualities you expect from your 'heir apparent'. You then look to see who is eligible for the role without disadvantaging your other children in your succession or within the business.
"The character compatibility of the children is sometimes a thorny issue," Boudewijn Verhelst explains. "As the business owner, you need to find a balance between the family aspects and the economic aspects. But don't lose sight of the fact that the economic factors will ultimately carry the most weight. A loss-making company will still go under, despite a strong family bond. However, a solution can nearly always be found to family quarrels in a healthy business, such as buying out one or more of the children. In fact, a transfer does not always have to take place within one's own small family. Sometimes, the standstill analysis may reveal that an external sale would be a better option than a family share war. Arguing about the money side of the deal is obviously no picnic either, but at least it does not jeopardise the business."
An external sale is also worth considering if you get an offer that is impossible to refuse. Or if you cannot find a suitable successor. However, if there is an external sale, it is important that you really do completely cut all ties with your life's work. Sometimes, the previous owner will continue to work alongside the external buyer. Boudewijn Verhelst has seen that go wrong all too often:
"Two captains on one ship doesn't work. Where the successor is a family member, the situation is entirely different. The children have often already spent some time working in the business, and are familiar with both the family culture and the corporate culture."
Major impact on your assets
Whether internal or external, the transfer of a family business will have a major impact on your assets. Boudewijn Verhelst:
"It is impossible to treat the two things separately. The relationship between company and personal assets forms a continuum. On the one hand you have a sale, i.e. a transfer with something in return. The other extreme is a gift – a transfer with nothing in return.

Fully gifting the business is positive for the continuation of the company, but on a personal level, you get to keep nothing. No profit, no dividends, no usufruct, etc. Whilst financially beneficial to you, a sale brings other problems. After all, you are converting your business into cash, which in turn becomes part of your personal assets, on which your heirs will subsequently have to pay between 27% and 30% inheritance tax."
What is the best option? Boudewijn Verhelst:
"It's impossible to formulate strict rules for this. Everything is connected. When conducting your standstill analysis, you must take a helicopter view of the situation with regard to your personal assets and ask the same questions as you would about your company: where are we today and where do we want to go? Entrepreneurs tend to respond factually and make small adjustments on an ad hoc basis. That is very human, but it is not enough. You need to develop a vision of your business and its transfer.

We go to great lengths to provide support and guidance to business owners during the transfer. Our job actually consists of holding up a mirror to you, the entrepreneur, well in advance. Does your planning completely suit you still? Are the foundations of your vision still healthy - from a financial and family perspective? Do you have a suitable successor in mind? Based on the answers to these questions, we can map out your transfer, together. There is no all-encompassing checklist for this. Experience, empathy and a broad business knowledge are our most important weapons. After all, every business and every family is unique."
Article
25.01.2016
Business transfer and succession: a practical example
On the transfer of a business, everything is connected. Good planning must take this into account - an example.
Let's say a business owner has four children. He wants to transfer his business to them and at the same time wishes to secure his own income.
The entrepreneur sells the shares in the business to his four children for EUR 16 million.
None of the children can come up with EUR 4 million just like that. So the sale takes the form of a loan.
The entrepreneur accordingly sees his tangible business converted into full-risk cash. Not a nice thought, because his income depends on it.
Added to that, the cash becomes part of the entrepreneur's estate. On his death the children, depending on the Region where the father lived, will pay between 27% and 30% inheritance tax.
So, our entrepreneur gifts the cash to his four children. At the same time, it is recorded that the children will pay their father interest at a fixed rate of 2%.
If the entrepreneur dies within three years of the gift, then his children will still have to pay the higher-rate inheritance tax. For that reason, inheritance tax insurance is taken out, to cover the payment of the inheritance tax during the three-year risk period.
Outcome: the business owner retains an income from his company, the children do not pay high levels of inheritance tax, and the continuation of the company is not jeopardised by a heavy financial burden on the shoulders of the family successor(s).