Climate change, rising inequality, degrading biodiversity… If we want the next generations to have a future, it is past time we took action. Public authorities, businesses and citizens should dedicate themselves fully to sustainable development. That also – even particularly – goes for us. As the leading Belgian bank we have the means and the network to generate the necessary impact and become a catalyst in constructing a sustainable society. Let us take a closer look at the commitment of Corporate Banking.
In September 2015, the United Nations General Assembly ratified the Sustainable Development Goals (SDG). Although this programme, also called the '2030 Agenda', is not binding, it does carry great moral authority as 193 countries have ratified it.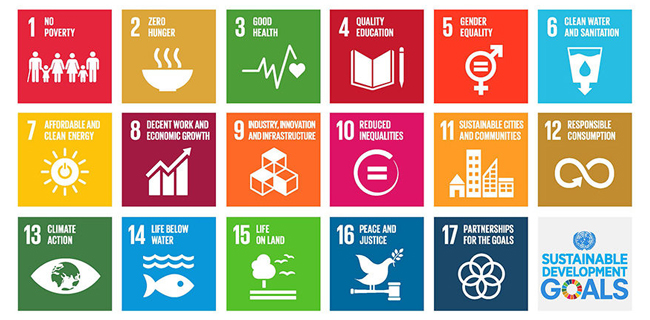 The SDGs are the answer to a series of ecological and social imbalances, which reveal an absolute necessity: if humanity wants a future, we must work urgently to create a more sustainable world. The following facts underline this necessity quite clearly: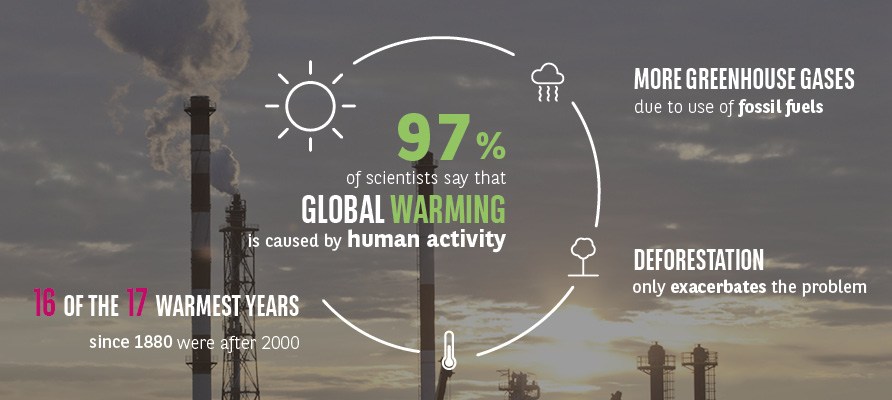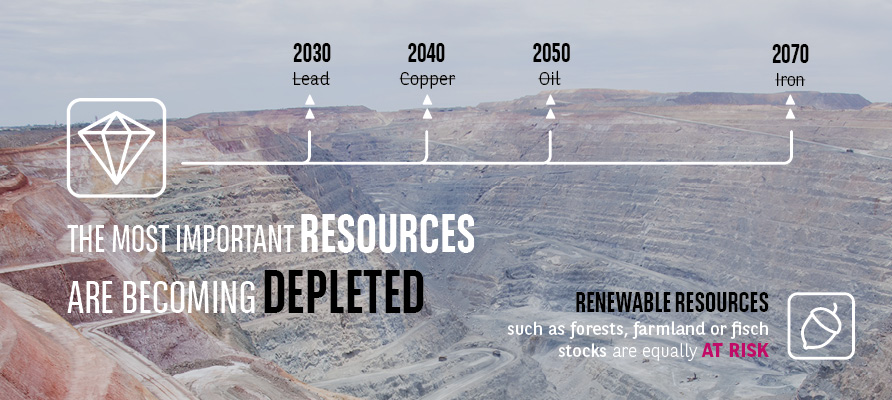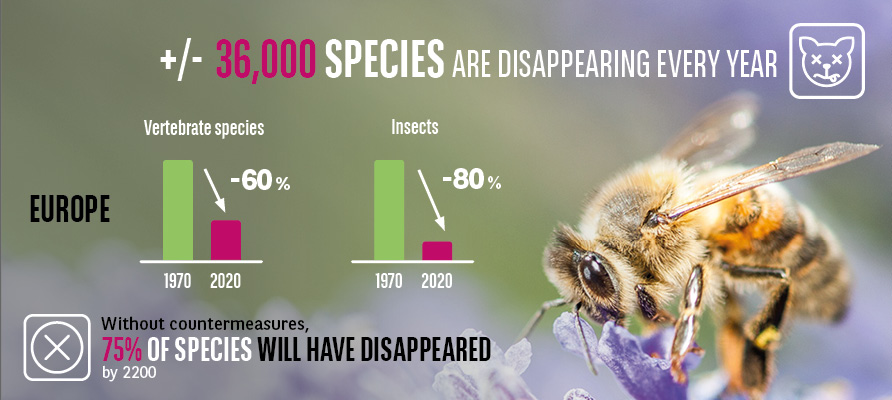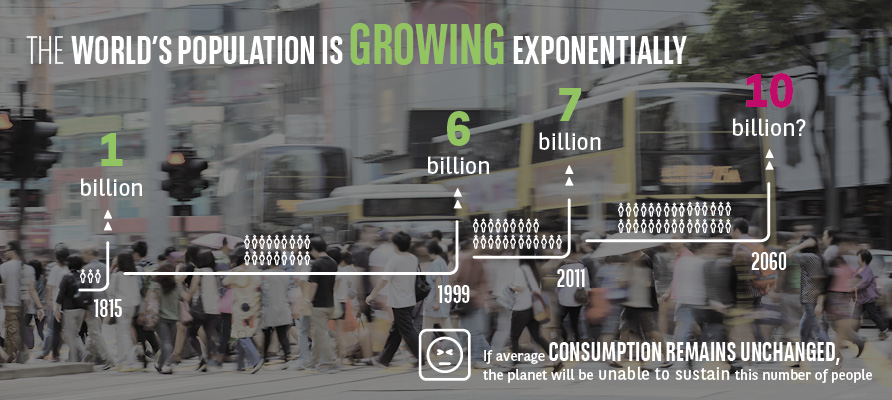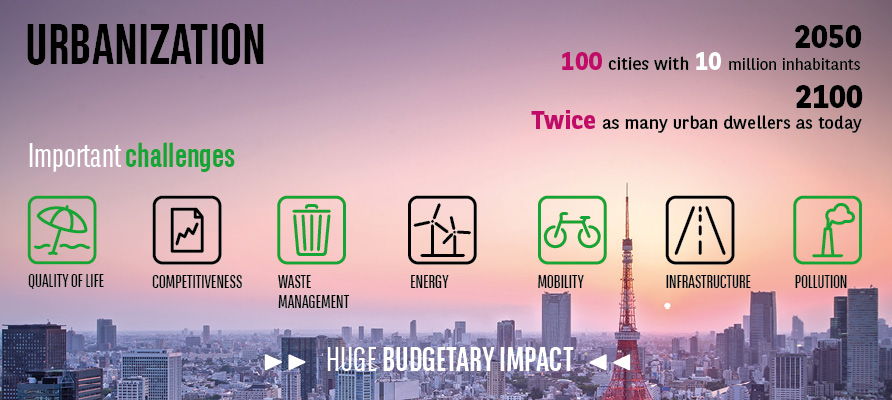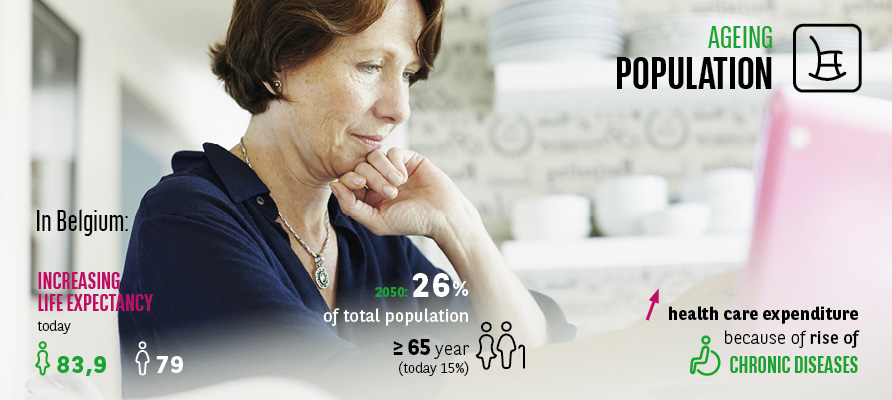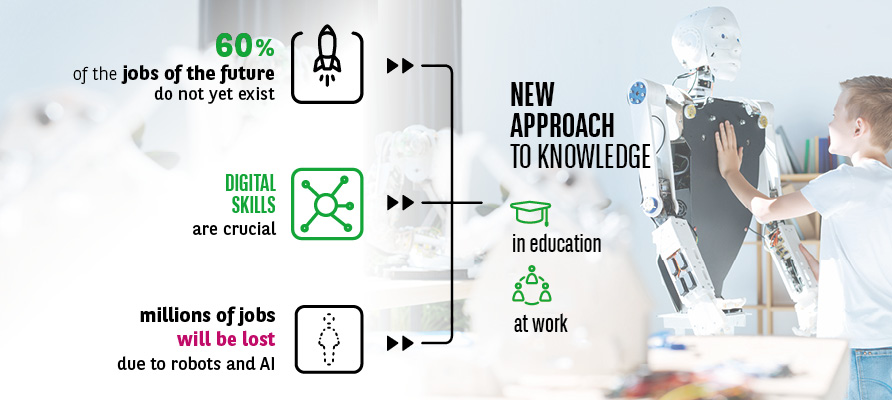 The message is clear: any organisation that wants to retain its legitimacy and safeguard its future must demonstrate a strong social commitment to sustainable development. The SDGs are a wonderful catalyst for public authorities, businesses and citizens to work together on a positive and shared goal.
For companies, this shift is an excellent opportunity to test their economic model and to identify new avenues of growth. Companies that do not assess the impact of SDGs on their business, however, run a huge risk.
As an enterprise anchored in the real economy, BNP Paribas understands only too well what is at stake. It is therefore logical that SDGs should be included in the group's corporate social responsibility policy.
One of the most striking measures was the introduction of a sector policy, which imposes strict rules and restrictions on investments in a number of areas, such as defence, nuclear energy, palm oil and coal mining.
Belgian focus
In Belgium, too, BNP Paribas Fortis is taking part in the process, for example by signing the Belgian SDG Charter. This charter translates the UN objectives into initiatives for the private sector in our country. We want to be a spearhead in the fight for a sustainable planet and, in order to do so, have launched a number of internal and external programmes. We have, for instance, been using green energy exclusively since 2016. We are also making every effort to limit CO2 emissions and even to be CO2-neutral by the end of 2017.
We also apply the values of corporate social responsibility in our operations, for example, through a strong focus on socially responsible investments. And because the Bank is firmly anchored in the real economy, it can also influence the investment policy of its private and business customers.
The aim is clear: we want to become a real game changer – a bank that sets new standards in an innovative way and helps its customers to transition more rapidly to sustainable development.
"We are one of the most solid banks in Europe and a prominent market player. That is why we can be a driving force behind raising awareness of the need for change.
Companies that do not integrate sustainable development in their operating model will gradually push themselves out of the market."

Didier Beauvois, Head of Corporate Banking
Corporate Banking is reinventing itself
In a profoundly changing economic landscape, Corporate Banking is trying to reinvent itself so that it can continue to offer added value to businesses and the public and social-profit sector. We also practice the advice we give our customers: we are reforming our economic model according to the principles of sustainable development. This is an excellent opportunity for us, as we want to bring our influence to bear on sustainability and will provide all the means necessary to gradually achieve this ambition.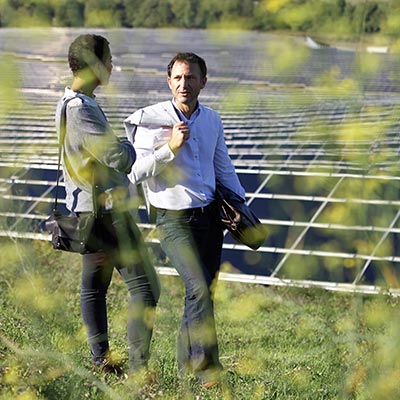 Compared to our competitors, we have several advantages:
We have the financial capacity to help our customers achieve their most ambitious projects.
Thanks to our knowledge of the Belgian business world and the networks we have built over the past few years among start-ups and scale-ups, we are uniquely equipped to build bridges between parties working on sustainable development. Our Innovation Hubs are unrivalled incubators of talent in Belgium.
Our valuable experience and competencies in the areas of energy and real estate means we can help our customers choose the right sustainable technical solutions.
We have developed a clear policy that gives us a precise idea of the goals we want to achieve and the way in which we will achieve them.
We fully endorse a meaningful goal that will make it clear to everyone – both internally and externally – that our Bank fully embraces its role in society.
The Corporate Banking strategy is aimed at focusing our resources, energy and creativity on four well-defined cornerstones of development. These four cornerstones are:
Limiting CO2 emissions
Corporate Banking wants to step up support for initiatives against global warming and thereby create a CO2-free economy. To this end, we aim to:
increase the financing of renewable energy production to 15 billion euros by 2020
develop innovative solutions for financing renewable energy sources
increase our financing for start-ups specialising in energy transition to 100 million euros
support CO2 capture and storage projects. This could involve both technological and ecological projects (such as reforestation)
Circular economy
We want to capitalise on new technologies promoting reuse and recycling. Projects aimed at converting linear industrial production processes into cyclical processes can also count on our support. More specifically, we target projects that:
cut down on raw materials and energy consumption in industrial processes while at the same time reducing CO2 emissions
reuse or repurpose industrial products at the end of their economic life
design and manufacture products with a longer useful life to eliminate planned obsolescence and create the necessary organisation to repair them
recycle end-of-life waste (with special attention to plastic) and reuse recovered materials in new industrial processes
Human capital
As people are the pivotal point of sustainable development, we must give the necessary attention to education, health and demographics. Corporate Banking therefore commits to supporting projects aimed at:
high-quality, fair, inclusive and accessible education, where everyone can acquire new and necessary knowledge through lifelong learning
fair work and a sustainable economy, the growth of which should ensure full employment and high-quality, productive jobs
genuine well-being based on health and quality of life, regardless of age
Smart cities
The city, as the most important residential area and as a cluster of economic activity, deserves our full attention. All subareas of sustainable development come together in the 'smart city'. That is why we will focus on areas in which we can make the most effective difference:
real estate: zero-energy, CO2-free, green buildings
mobility
energy, water and waste management
air quality
More generally, we will also consider supporting research and development initiatives that contribute to technological innovation in a sustainable framework (such as the Internet of Things, open data, etc.). In particular, we will support start-ups and scale-ups that work closely with universities, research centres and innovation hubs, and co-creators.