Operational leasing is an all-in product that enables you to lease vehicles long term and for a predetermined period and mileage, in exchange for a monthly lease payment (*).
How does it work?
You choose a vehicle (up to 3.5 tons) and inform Arval of its details.
Arval draws up a quotation. If you accept it, an agreement is prepared.
You sign and return the agreement to Arval which will place the order with the dealer.
Arval notifies you of the vehicle's delivery date.
The dealer delivers the vehicle to you.
Arval pays the dealer's invoice.
You make a monthly lease payment to Arval.
Arval offers you full operational outsourcing (maintenance, repairs, tyres, etc.).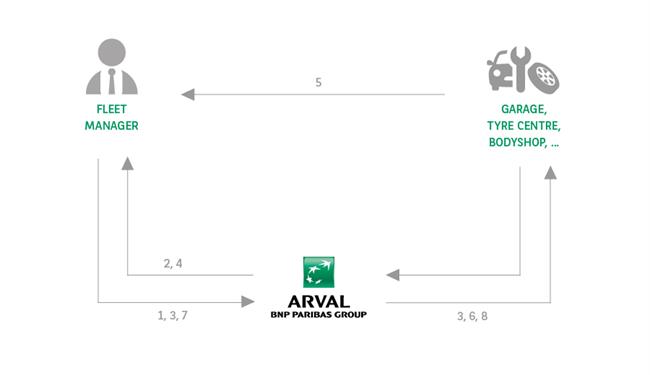 Advantages
Tailored service: Arval offers you full operational outsourcing: repairs, maintenance, tyres, insurance (accident, theft, glass breakage), breakdown assistance, replacement vehicles, fuel cards, etc.
Flexible system: adjust the term and mileage of the agreements to suit your situation.
Lighter balance sheet: the lease payment does not appear on your company balance sheet, which has a positive impact on your solvency ratio.
Sale & Lease-back: would you like to opt for an operational lease, but already have vehicles financed in another way? No problem: Arval will buy your vehicles then lease them back to you. Arval will take on the operational risk for you.
Good to know
The lease payment is influenced by: the investment (including options and accessories), the included services, the annual mileage and the term of the lease.
The vehicle is registered in Arval's name.
When the agreement reaches its end, you return the vehicle to Arval.
Useful link(s)
(*) Operational leasing is offered by Arval SA/NV, a specialist subsidiary of the BNP Paribas group.
Operational leasing of company cars