Article
18.01.2017
Reasons for remaining employed by your own company after you have sold it
Are you selling your company? The buyer will probably want to keep you as part of the new structure during the transition. How and why you can benefit from this is explained in this article.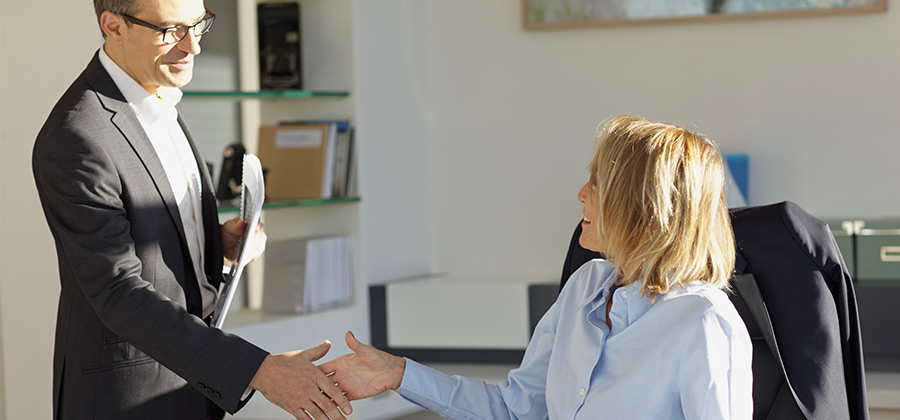 If you own a business, the last time you signed a proper contract of employment probably goes back to... a previous life. Nonetheless, if you are selling, an opportunity - maybe unexpected - may come your way: the option of staying with your former company, but this time as a salaried employee, with or without defined objectives.
This type of arrangement is current business practice when it comes to managing a transition. Moreover, if you give it careful attention, this contract could well be a key part of your remuneration in the sale of your own company. Because the business transfer market is not just as simple as writing a cheque! While in recent years transfers of businesses within families have tended to decline (less than 10%), 59% of transactions involve structures which have no connection with the seller, an OSEO BDPME report shows. Which means an increased risk of failure in the transition period.
Therefore, to avoid this risk, 34% of transfers are completed with support from the seller, with the average period of this support being over a year (average: 15 months). The same study reveals that over 7 out of 10 companies transferred have been in existence for more than 10 years, which results in a more 'emotional' bond between the former directors and their company. One can understand the advantages of a short-term or medium-term support arrangement; sometimes this will be symbolic (to preserve the com pany's culture), sometimes it will be frankly operational.
Contract and/or earn-out?
"If you sell your company, it can be tempting to devote all of your energy to the agreement covering the transfer of assets and equity, but the second most important document to negotiate is none other than your contract of employment for the transition period following the sale." John Warrillow, founder of the Value Builder System.
Several forms of collaboration can be considered during your negotiations with the buyer. A conventional contract of employment and an earn-out are two types of agreement which can cause confusion, but which can also be complementary.
The contract of employment
This fixed-term/open-ended contract is nothing less than a contractual framework that governs your rights and obligations as an employee in the new structure, under the management of the new owner. It defines your salary, your benefits and the conditions governing your possible dismissal. The role of the seller must be clearly defined in it: to offer guidance, to advise, but also to relinquish former decision-making powers. Apart from the symbolic aspects already mentioned, the new functions are generally technical and commercial, rarely managerial.
The earn-out
The earn-out generally takes the form of an objective to be attained as head of a division in order to optimise the proceeds of the sale. This clause allows part of the transaction price to be indexed to the future results of the company purchased. It's also a clever way of bringing parties together who otherwise would not be able to reach agreement on a sale price.
This arrangement, which can complement a contract of employment, has advantages and disadvantages. If the financing of the purchase can be spread over time in this way, the price will depend on performance. For the buyer, this also means that the former owner is still present in a key position.