Additional return
Prepayments and the tax shelter: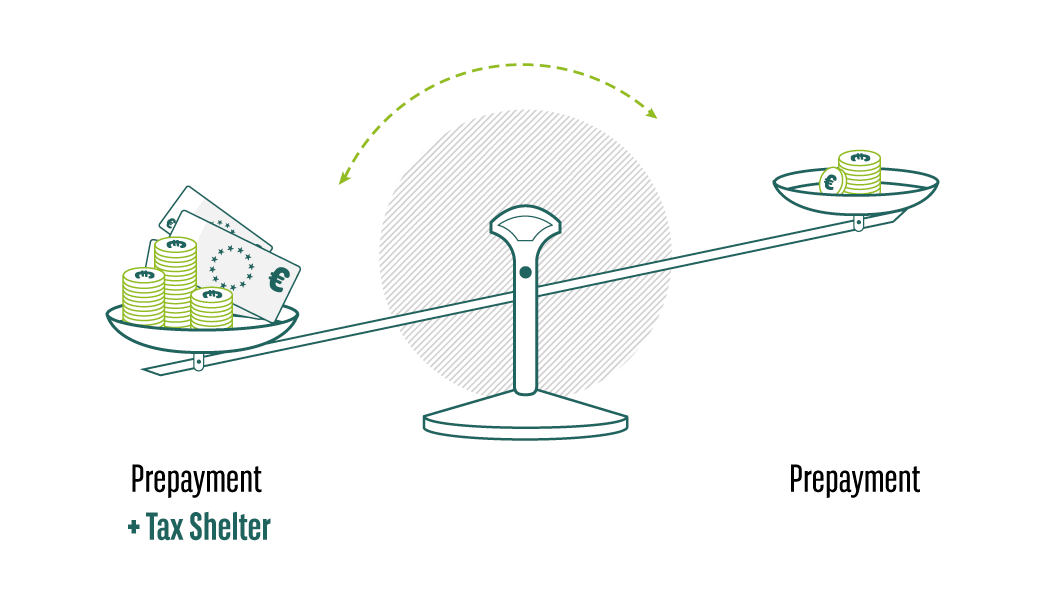 You can replace part of the advance pay tax prepayments with a tax shelter to optimise the advantages of both solutions.
You can invest in BNP Paribas Fortis Film Finance from EUR 15,000. In view of the conditions associated with a tax shelter, this investment is in principle possible as soon as your company's taxable profit exceeds around EUR 150,000.