Attractive potential return
Tax prepayment and Tax Shelter: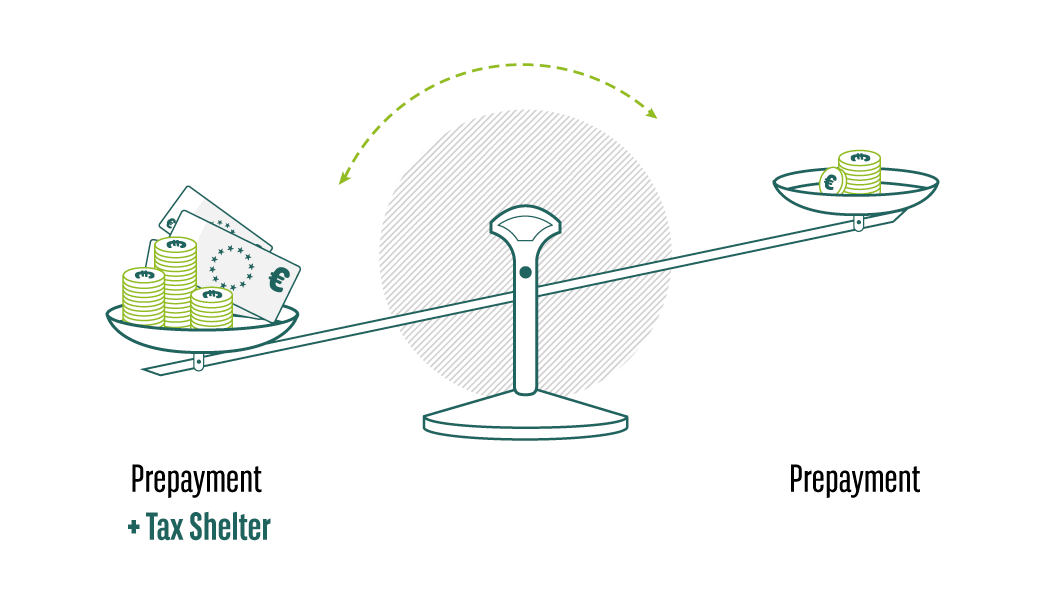 You can replace part of your advance payments with a Tax Shelter to take full advantage of both solutions. You thus enjoy the benefit of the Tax Shelter (subject to the receipt of a Tax Shelter certificate) and the potential financial return on it. A Tax Shelter entails certain risks that should be considered before investing. Check our Tax Shelter page and the prospectus for more information. We therefore recommend that you discuss this with your accountant or a financial or tax adviser.
You can invest in BNP Paribas Fortis Film Finance from EUR 15,000. In view of the conditions to which the Tax Shelter is subject, this investment is in principle possible as soon as your company's taxable profit exceeds approximately EUR 170,000.